Linguaskill Business is the next generation exam that tests ability in Business English and replaces our well-known BEC examination (Cambridge English Qualifications for Business) in Switzerland. It will provide learners with a certificate that proves they have the right skills to succeed in the workplace. And, as it is recognised by leading corporations around the world, it will also give them an advantage in gaining employment.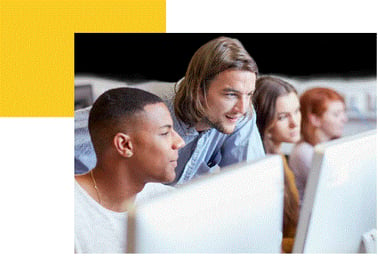 What can you use Linguaskill Business for?
The exam will provide the best certificated assessment option for any Business English language course. It combines flexibility with reliability to give you and your students an exceptional exam experience. For your students who are pursuing professional apprenticeships, Linguaskill Business is the certificate to demonstrate their English skills.
Who designed Linguaskill Business?
Linguaskill Business is developed and run by Cambridge University Press & Assessment, the provider of BEC (Cambridge English Qualifications for Business). Our new exam represents an advanced replacement to BEC designed to meet emerging and future testing needs. It benefits from our unparalleled expertise in computer-adaptive testing to bring you an exam that offers accuracy, speed, reliability and security.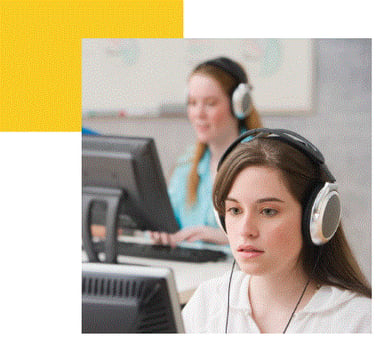 Linguaskill Business has been developed by Cambridge and it represents an advanced replacement to BEC (Cambridge English Qualifications for Business). This exam benefits from our unparalleled expertise in computer-adaptive testing and offers accuracy, speed, reliability and security.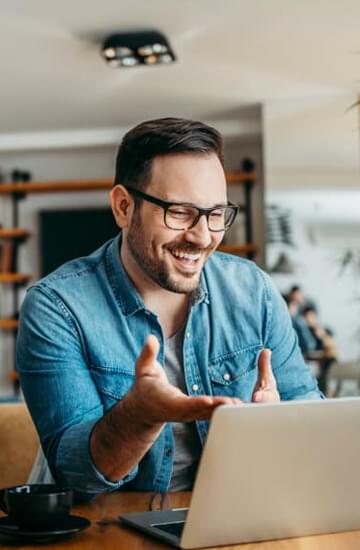 How is
Linguaskill

used?

Linguaskill is used by companies, universities and other institutions around the world to measure students' Business English level for:
Why should institutions and training centres opt for Linguaskill?

Convenient
On-demand and quick to set up, the exam can be taken at any time and any venue.

Adaptive
Linguaskill is designed to give test takers a user-friendly experience which quickly and accurately identifies their level of English.

Fast results
AI-powered for fast and fair results, our automated marking system, backed by human examiners, is the result of many years of research by teams from across the University of Cambridge.

Scores to C2
Certificates learners to the highest levels, so your students can show the full extent of their English skill.
Frequently Asked Questions
Linguaskill Business: What is it? Who is it aimed at?
The main use cases are either students entering the workplace at graduate level, or employees using the test for professional development or promotion.
The aim of the test is to assess whether a candidate's language ability is at a level where they are ready to engage in professional activities and operate successfully in workplace environments.
Certificated Linguaskill will focus on language proficiency from B2 to C1, but will be accessible to and report from B1 to C2 (140 to 210 on the Cambridge English Scale). It will have a test design and a validity argument to support its use for professional or employability purposes.
What are the key features of Linguaskill Business?
• Four skills test – tests ability in all language skills: Reading, Listening, Writing and Speaking
• Secure exam delivery – an extensive range of anti-malpractice features; a certificated test, it can be used with confidence for high stakes purposes
• Online – a fully online exam experience
• On demand – tests can be run at any venue, at any time
• Multi-level – one test for all learner abilities between B1 and C2.
• Uses adaptive testing technology – sophisticated algorithms find the test takers ability level
• Fast results – quick results within three to five working days
• Certificate & in-depth reporting – learners receive a certificate and in-depth reporting on their scores
Is Linguaskill Business a computer-adaptive test?
The Reading and Listening modules of Linguaskill Business are computer-adaptive tests. The level of difficulty changes in response to whether candidates are answering questions correctly or incorrectly. This provides a personalised and motivating test experience, and allows the test to be administered to mixed ability groups.

The Speaking and Writing tests are linear tests, accessible to B level candidates, but are able to elicit C level responses, enabling candidates to provide their best possible performance.

Multilevel, adaptive testing also provides the following benefits:
• Highly motivating for students – they only see questions around their ability level
• Secure, no two tests are ever the same
• Better reflection of how we communicate in the real world
• Also caters to students with special needs

How is the exam different from BEC?
Linguaskill Business, like BEC, will be suitable for those who are aspiring to study business courses or are already in the workplace.
| | | |
| --- | --- | --- |
| ​ | BEC​ | Linguaskill Business​ |
| CEFR Levels​ | B1 – C1​ | B1 – C2​ |
| CES Scale score​ | 140 - 199​ | 140 - 210​ |
| Delivery​ | Paper Based/Computer Based​ | Online Computer-based​ |
| Test type​ | Linear​ | Multi-level​ |
| Papers​ | Listening & Reading, Writing, Speaking​ | Listening & Reading, Writing, Speaking​ |
| Exam Length​ | 2hrs 20mins – 3hrs​ | 2hrs 30mins​ |
| Time required for results​ | 6 weeks plus​ | 5 working days initially​ |
| Exam Dates​ | May & November​ | Available throughout year​ |
| Certificate​ | Yes - Paper​ | Yes – Digital​ |
| Test Day Security​ | Premium​ | Premium​ |
| Speaking Examiner Management​ | Managed by NEEA​ | Managed by Cambridge, included in cost of exam​ |
| Access to results​ | Via Cambridge​ | Total access to all candidate results, current and historical, via Metrica​ |
What is the difference between the BEC and Linguaskill Business exams in terms of content, tasks to complete?
The Linguaskill Listening and Reading Tests use task types that will be very familiar to teachers preparing students for BEC.
Read and Select read a notice or short prompt and choose the best description
Gapped Sentences and Multiple-Choice Gap Fill choose the best word for a missing gap from 3-4 choices
Open Gap Fill Write in the missing words from short texts
Extended Reading Read longer texts and answer a series of multiple-choice questions
Listen and Select Short audio followed by multiple-choice question
Extended Listening Longer audio with a series of multiple-choice questions
Writing is also similar, but with one longer piece of written work to create rather than one short and one long
Speaking is a different format as candidates react to onscreen prompts. It is the same length as the current BEC Speaking Test
Will there be a different Linguaskill Business exam for each CEFR level?
Linguaskill Business is designed for high stakes uses where a test taker requires certification, for graduation, admissions or employment reasons. It tests all four language skills to a high level of accuracy, is online, on-demand and adaptive. Cambridge English Placement Test (or CEPT) is a fast and reliable way to group learners by their English level. This means you can place them on the right courses, in the right classes, or enter them for the right English exams. You could use CEPT to determine if your learners are ready to take Linguaskill Business.
How secure is it? Won't people cheat?
The new Linguaskill Business comes with a range of integrated security features which are designed to prevent cheating.
What security features will Linguaskill Business include?
Cambridge Qualification standard policies and regulations for enhanced Test Day security will apply

Secure exam browser lock down the test to prevent malpractice

Enhanced mandatory test day ID checks and a candidate photo on their certificate

Pre-Release Results Checks (PRRCs) will run automatically and will include statistical and automarker checks

Imposter detection through voice recognition & AI-powered facial recognition identity checks

Human invigilators will continue to be present as with paper-based BEC

Results Verification Service

Integrated RP with live proctors only for remote testing. AI RP even with in-centre testing

- Available from July 2024

Increased security responsibilities for agents, institutions and clients
How quickly are the results available for Linguaskill Business?
Results for Linguaskill Business are provided very quickly for Reading and Listening, and results for all other skills will be released as soon as they come available, within three to five working days.
How long will it take to get a certificate?
As the certificate is provided digitally, there is no need to wait for a printed certificate. The certificate will therefore be available at the same time that results are ready, within three to five days of taking the test. At that point, the certificate will be available to the candidate via the Metrica platform.
How long is a Linguaskill Business certificate valid for?
There is no set expiration for a Linguaskill Business certificate. Organisations who accept Linguaskill as part of their admissions processes, recruitment policies or other purposes can choose how recently the test must have been taken.
How can I verify the validity of a Linguaskill Business result?
You can use Cambridge's Result Verification Service (RVS) to check whether a result is authentic. This can be done instantly and securely through our portal. Find out more here. Candidates can also share their results with Recognising Organisations through the RVS. The Recognising Organisations will then be able to view details for each test component the candidate chose to share, including:
Candidate full name, DOB and Photo

Test results & test date

Cambridge English Scale (CES) score and CEFR level
Can you fail this exam? Or is it adaptive down to A1?
Candidates do not receive a score if they have not reached B1 (140 Cambridge English Score) in any module of the test. This result will be seen on screen as 'Below B1' Results Below B1 will not appear on the certificate
What preparation materials are available for the Linguaskill Business test? Will there be a course book?
Linguaskill Business is course agnostic and can be used alongside a range of learning courses.
The Linguaskill Online Course will be able from April 2024. This is a fully online preparation course that gets learners ready to take Linguaskill and helps them improve their level of English.
A Linguaskill Trainer will be available from January 2025. This book includes six practice tests plus access to one online practice test. It is designed to prepare learners to sit the Linguaskill exam.
What practice material is available?
In addition to the online course and the trainer with practice tests the following support materials are available to help candidates prepare for the exam:
Sample Reading. Listening, Speaking and Writing tests (Available September 2023)
Assessment Criteria for Speaking and Writing. (Available Nov 23)
A set of top tips documents for each skill (Available Nov 23)
A set of videos for each skill on how to prepare for that module. (January 2024)
Lesson plans, one per skill and level from June 2024
Write & Improve and Speak & Improve are both available now.
Is Linguaskill recognised by many universities and employers? Who recognises it in Switzerland?
Linguaskill is recognised by organisations across Switzerland and around the world. You can find a full list of recognising organisations here.
What support is available for organisations who use it?
We have a dedicated support site and a helpdesk available 24/7. Our Metrica platform delivers millions of test experiences a year and can process many tens of thousands of candidates taking the test simultaneously. Metrica has processed over 33,000 concurrent tests in one day, but can cope with significantly more.
Should a candidate not be able to complete their test​:
- Exams can be restarted with no loss of time to the student
- Tests can be taken securely at a slightly different time, should the internet connection become overloaded ​
- No issues with malpractice, as every individual test experience is unique
What support is available for test takers/candidates?
Our helpdesk is available 24/7. Agents who administer the test will also be able to provide support.
Are there any special arrangements that we can ask for?
Yes, as with all Cambridge exams, there are special arrangements available for candidates with special requirements. Details can be found on our support site.
How much will it cost?
Please discuss fees with your local agent. Contact details below.
How can I take Linguaskill Business?
If you are a higher education institution or employer who would like to use Linguaskill Business with prospective or existing students or employees, please complete the contact form on our website and a member of our team will contact you to find out more about your needs.
If you are a student, learner or employee who wishes to take the test, you can use the Find a Centre service on our website to find your nearest centre. Click here to find your nearest centre.
Can we take a version on paper, like BEC?
No, Linguaskill Business is a computer-based exam that is taken online.
Will the BEC exams still be offered?
No, after the following date the BEC exams will no longer be offered in Switzerland :
BEC Preliminary Sat 23rd March 2024
BEC Vantage Sat 16th March 2024
BEC Preliminary Sat 1st June 2024
BEC Vantage Thurs 6th June 2024
BEC Higher Sat 15th June 2024
Who will be distributing it in Switzerland ?
We have three agents in Switzerland who can provide you with Linguaskill Business.
Want to find out more? Watch the recording of the webinar where our expert, Ian Cawley goes through how Linguaskill Business works and what the benefits are for your students.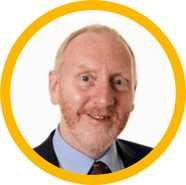 Ian Cawley
Product Manager for Linguaskill
In this recorded session, Ian Cawley from Cambridge gave an overview of the key features of Linguaskill Business, how it compared to BEC and finally what the benefits are of this exam.
Please fill in the form to the right to get the link to the recording.
Exam centres in Switzerland
For more information you can also contact our exam centres that will offer Linguaskill Business: